Switching between Emacs color themes
Emacs has lots of different color-themes. Depending on the light and my own mood, I would like to change between my two favorite themes, the "standard" light theme and a dark one.
This is the color-theme I use for my LaTeX files ("sitaramv-nt"):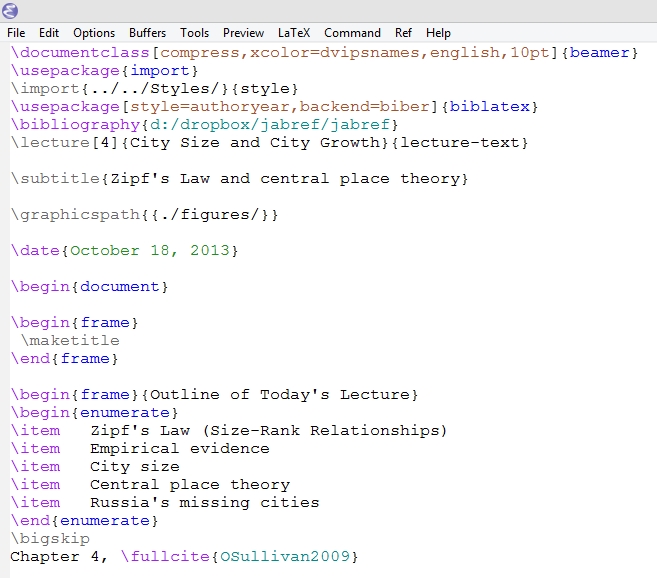 But for my model files, I like the dark color-theme ("dark-laptop"), but sometimes the light one.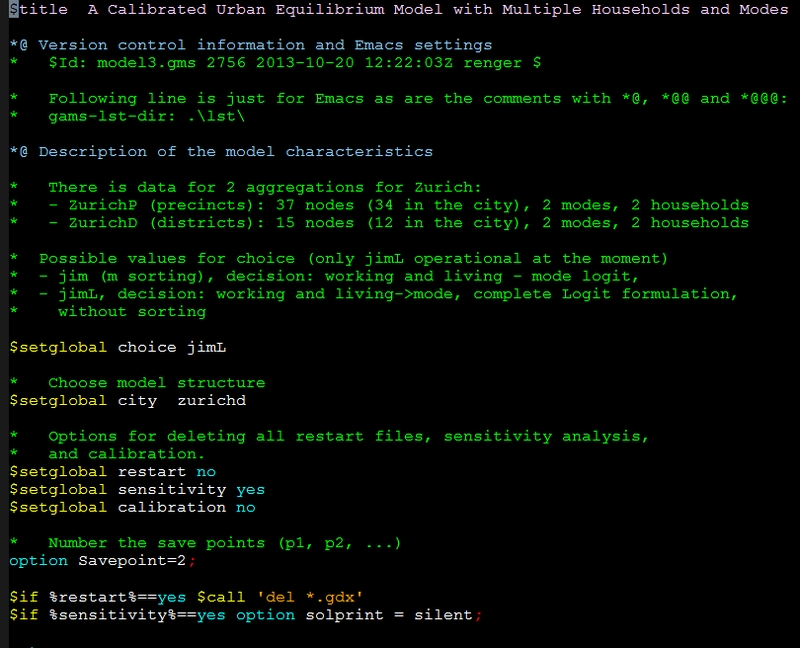 I searched the internet and found some code that allows me to switch easily between the themes using F11:
1

2

3

4

5

6

7

8

9

10

11

12

13

14

15

16

17

18

19

20

21

22

23

24

25

26

27

28

29

30

(

setq

my-color-themes

(

list

'

color-theme-dark-laptop

'

color-theme-sitaramv-solaris

(

defun

my-theme-set-default

(

)

; Set the first row

(

setq

theme-current

my-color-themes

)

(

funcall

(

car

theme-current

)

)

)

(

defun

my-describe-theme

(

)

; Show the current theme

(

message

"%s"

(

car

theme-current

)

)

)

; Set the next theme (fixed by Chris Webber - thanks)

(

setq

theme-current

(

cdr

theme-current

)

)

(

setq

theme-current

my-color-themes

)

)

(

funcall

(

car

theme-current

)

)

(

message

"%S"

(

car

theme-current

)

)

)

(

setq

theme-current

my-color-themes

)

(

setq

color-theme-is-global

nil

)

; Initialization

(

global-set-key

[

f

11

]

'

my-theme-cycle

)